Corporate Programs
It's tried and proven….physical activity….equals motivation….equals productivity… it's that simple.
Sure we follow the motto of 'everything in moderation' but a conference which features fun, healthy living cooking classes, fitness training, meditation, yoga, massage, spa treatments and outdoor team building activities really will see the satisfaction levels soar over another alcohol fueled dinner, followed by a day of dreary delegates battling hangovers.
We want our corporate groups to leave on an absolute high, we work on breaking the barriers down between personalities and reinforcing the message that employers actually care about the health and well-being of their staff.
Encouraging healthy lifestyles amongst employees will improve productivity, staff retention and staff satisfaction significantly. It will not only help employees professionally, but personally for the complete package. We'll provide nutrition plans, one on one dietary assessments and make it fun for delegates to actually be inspired to look after themselves.
To ensure your team maintains momentum, we can continue our chain of care by making periodic visits to your office, develop health and well being facilities within your building, develop training programs around your office environment, provide Facetime conversations or enable your delegates access to our distance training program.
---
Corporate Health Retreats
If you're after something completely different why not ask for some of our corporate group health retreat programs? Based on 3-4 days, delegates love the experience and leave feeling truly nurtured and respected by their employers. We can cater for small high end executive planning retreats on private acreage to large conference groups with activities organised both off and onsite your hotel. Our professional team are accustomed in working with your Professional Conference Organiser or Incentive Company so rest assured the feedback will be outstanding!
---
Workplace Training Programs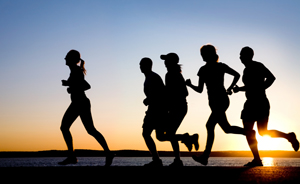 If you're finding your work place has developed a poor health culture, we can help! It's easy to fall into the trap of boozey lunches, Friday get togethers, cigarette breaks, too many coffee breaks or even worse – no breaks at all! We can either visit you onsite with a series of informative sessions or establish locations nearby your workplace to make the transition easy.