Testimonials
Nearly 3 years later and I've walked the Kokoda track carrying my own 20kg pack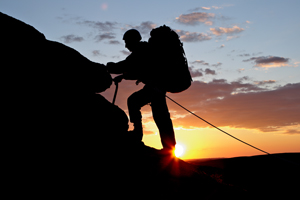 "To be honest, I'd already decided, that personal training was a luxury that I didn't need! I knew that I had to do some exercise but I also knew that I didn't need a personal trainer! I just had to get off my bum and organise my life around regular exercise!
Well! At the end of session 1, I felt like a truck had run over me! Physically, I was knackered! Mentally, though, I was in a state of euphoria! Did I really do what I think I had just done during that session? How did that guy get me to do what I did when there were several periods during which I was saying to myself that I couldn't do what he was asking me to do?
Aaron set the challenge, motivated me and encouraged me and I always left him feeling a sense of achievement. He quickly assessed my personality and my needs and custom-made my sessions so that I would look forward to the next session with him. He understood MY need for variety and flexibility in my training program and this is what he provided. By the end of session 10 I was convinced that I was sleeping better than I had in years. I was also eating better and I was now drinking a lot more water than I ever had. I realised that I was also functioning better at work…I was more productive and much nicer to my fellow workers and I felt that I looked healthier too!
wife and daughter don't nag me any more
Nearly 3 years later and I've walked the Kokoda track carrying my own 20kg pack… no porter for me! I recently walked the 21-day Anapurna Circuit in Nepal where I went over the Tharong-La Pass at over 5,600 metres. I'm jogging more kilometres each week than I ever imagined and I'm aiming to do several fun-runs and even get involved in a tri-athlon or two! My life has changed and my wife and daughter don't nag me any more… well they do, but they don't nag me about my health any more!"
Rob Hochstadt – Aged 57
Dental Practitioner
---
I have averaged a 1kg weight loss per week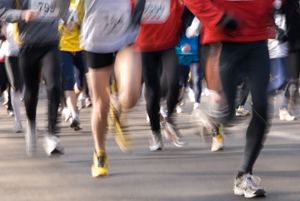 "I have been working with Aaron now for 8 weeks. I have averaged a 1kg weight loss per week over and look forward to losing another 6kgs as I build muscle to replace the flabby bits.
Aaron has given me a new focus in life. He has me running for over half an hour for the first time ever, and I just passed my Ski Instructor's qualification as a result of my new physical fitness. Its made a difference to my quality and enjoyment of life."
'It's now 5 years later since I provided the above testimonial and I haven't looked back! I have run 5 Sydney City to Surf races, taken on a major bike ride in France and a bike race in the mountains of Colorado, and completed the Level 2 ski instructors course. I reached my peak fitness and weight after 6 months and have maintained that since. Now that I am 60, I feel better than I did when I was 21. I have achieved so much because of Limitless Health both professionally and athletically.' 
Judy – Aged 60.
---
The trainers at Limitless Health customise each session to suit your needs and your mood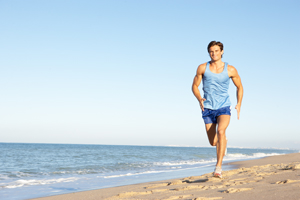 "For years I tried gymnasiums, home exercise equipment, almost every form of therapeutic massage, and herbal elixir without success. One day at morning coffee a friend suggested I try a personal trainer. Well I had this funny objection to the whole idea of personal trainers – I thought it would mean I'd have to convert over to soy lattes, vegetarian food and move away from the simple pleasures of life (fine wine and fine food). Anyway, I decided to give it a try mainly because everything else had failed and I had been feeling unfit for many many years!
Well I have never had so much pleasure or pain! I've been introduced me to the finer things in life – like enjoying being fit, early morning walks, getting back into sport and recreational activities, voluntarily changing my diet and drinking habits, losing weight and toning up without having to look like a candidate for Mr. Australia… toning to suit my lifestyle and my sense of myself.
I have a personal trainer who actually cares and takes an active interest in my health and well being as well as my overall fitness. The big difference for me is that, in a Gym they prepare a program for you,put it in a filing cabinet and then take a token interest in how you are going or feeling. The trainers at Limitless Health customise each session to suit your needs and your mood…if I'm feeling down they adapt the routine, if I'm energetic they challenges me to achieve more… the approach is dynamic and personable.
Peter Bycroft – Aged 56
Managing Director Corporate Diagnostics Pty Ltd
 Contact us – we promise we will make a true, measurable positive impact to your life