Our Studio
Based in stunning Noosa Heads, our studio is designed to be spacious, private and welcoming.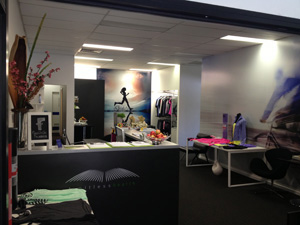 Our studio spans across 260 sqm and comprises of two personal training rooms, spacious Yoga and group fitness class room, private consultation and nutritional assessment spaces as well as a relaxing massage room for you to truly unwind.
All areas are private and spacious with central air-conditioning, sound proofed walls and natural light. Linger in our waiting area and enjoy one of our fresh juices or chai, fresh fruit and other nutritious foods and browse our stunning range of high quality fitness and leisure wear.
There's a full range of supplements, juicing cleansers and menu plans for you to enjoy or indulge the senses with our high grade organic oils and diffusers to complete the holistic health experience.
Personal Training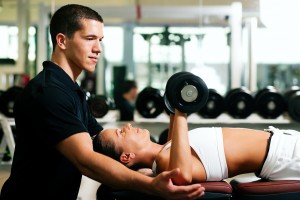 With 3 private air-conditioned studios, sessions are conducted one-on-one or two-on-one depending on your requirements. Our specialists are fully qualified and highly trained in fitness and conditioning.
With one of Australia's leading military instructors leading the team, sessions change constantly, ensuring variety and encouraging greater motivation. Fitness coaching is adapted according to your fitness level, health issues and stage of life with sessions typically involving full body workouts including cardio vascular fitness exercises for good heart health and weight loss and resistance training to improve muscle definition, skin tone and bone density.
Sessions geared to rehabilitation or sports specific exercises are common, with your needs matched accordingly with our fitness professionals. Outdoor training can be included into your regime should you wish to explore some of the wonderful picturesque and challenging trails, partake in water sports, hiking, abseiling or swimming within the Noosa and greater Sunshine Coast region.
Yoga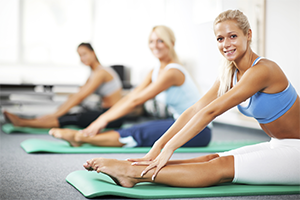 Our team are fully aware of the benefits of stretching and the importance of relaxation for optimal health. Increased flexibility, heightened energy levels, improved posture, greater circulation, pain relief, improved range of motion and enhanced muscular coordination are just some of the benefits of undertaking this form of exercise. Our professional team are friendly and welcoming and enjoy developing the practice, accommodating for all levels of experience and fitness.
Treat Yourself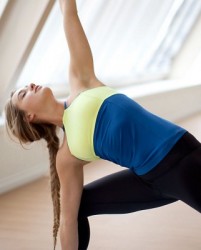 Lululemon athletica is one of the finest quality athletic clothing we've found. Stunning designs made from flattering colours and durable fabrics, this clothing range is functional and made to last.
We love it and that's why our studio stocks it! Be part of our community, enjoy some chai tea and fresh fruit and maybe even a yoga class. We welcome you to feel part of what we do and become acquainted with our expert team.

 WHY US?
So what exactly is the difference between our studio and other gymnasiums? We'd like you to come and see for yourself. Enjoy a complimentary session at our studio so you can experience the difference.
We don't expect you to sign up for anything – even if you think it isn't for you. We appreciate the opportunity to familiarise you with our facility and show you what it is that sets us apart from the rest.
Please contact us to secure your appointment.