Exercising without results?
Aaron Shedlock
December 19th, 2012
Are you exercising without achieving results?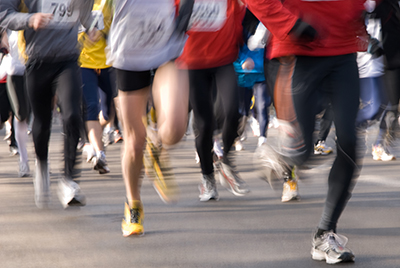 Unfortunately just because we exercise it may not mean we lose weight where we'd like to lose it.  Many of you have probably heard about being in your fat burning heart rate in order to lose weight BUT did you know that prolonged breaks like moving too slowly from one piece of gym equipment to another, a toilet break, even a slightly prolonged drink break or a chat can push you straight out of the fat burning zone which in order to achieve the best fat burning results needs to be uninterrupted for a minimum of 30 minutes?
There are wide and varied view points about what is the fat burning heart range, however I believe, and have proven the following calculation to be effective:
Start with 220 minus your age and then find 60-70% of this figure.
For Example:  35 Year old female (225-35) x 60 to 70% = a range between 115.20 – 134.40 heart beats per minute.
A good way to test if you are working within your fat burning heart range is whether you can have a conversation at the same time.  If you have trouble pushing yourself, exercise with a friend, take a class or even spend some time with a personal trainer, it will help to motivate and encourage you towards achieving your goals.
Another fundamental component to body shaping and conditioning is through weight training.  Weight training has many additional benefits as it improves bone density, blood circulation, flexibility and allows you to grow older and stronger.
Many women think weights are going to 'bulk them up' but the number of times you repeat the exercise (repetitions) is the key to avoiding this.  Males on the other hand often want bulk muscle so they need to complete less repetitions.  A set is a collection of repetitions and the simple formula to follow is:
Sets Repetitions Recovery/rest period
Lean & toned muscles: 2-3 sets 15 – 30 reps using 70% of your maximum weight with 45 secs rest in between sets
Bulk muscles: 2-3 sets 4-8 reps using maximum weight with 1-2 minutes rest in between sets
Remember muscle is your friend in weight loss – it helps burn calories as it creates a faster metabolism and improves bone density and functionality. To put it simply if you purely burn fat and don't weight train you could end up with loose skin that needs to be surgically removed and no-one wants that!
Stay healthy!
Aaron Shedlock
Limitless Health